Our Holy Cross volunteers are dedicated to activities that support our parish, make charitable contributions, and provide inclusion for those who are unable to attend service. Our volunteers make and sell perogies, cabbage rolls and baked goods in order to fund our charitable activities. Volunteers also work to provide a meaningful connection to shut-ins and elderly parishioners who are unable to attend services in person.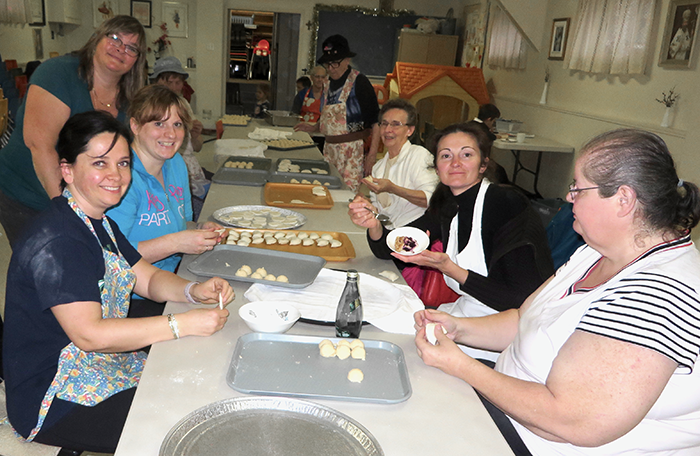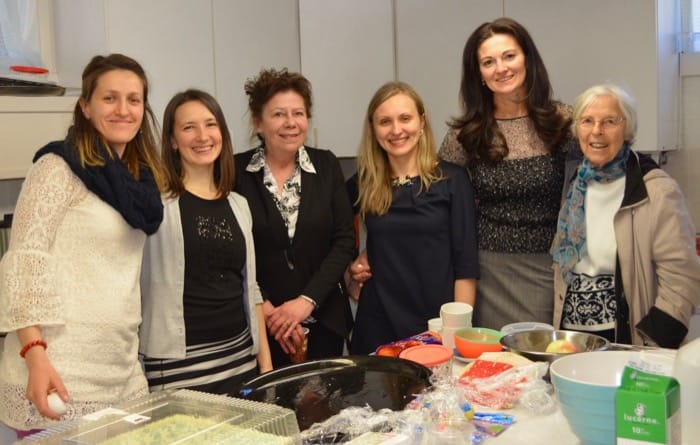 Our objectives are to develop and enrich the religious and spiritual life of each member of our parish, thereby strengthening and supporting our church community.
Through our activities and charitable actions, we provide spiritual and financial support to the parish. Our group is involved in making and selling perogies, cabbage rolls, and baked goods. We prepare meals for special events and get together for social and spiritual fellowship.
PARISH CHRISTMAS BAZAAR – November 30th 11:00 am – 3:00 pm
Come browse through an assortment of Ukrainian themed items such as patterned Ukrainian shirts & blouses, china dishes and ornaments, plus Christmas crafts. We are also selling our homemade Perogies and Cabbage Rolls. We will be serving traditional borscht, coffee and donuts. Click below to download a list of items for sale.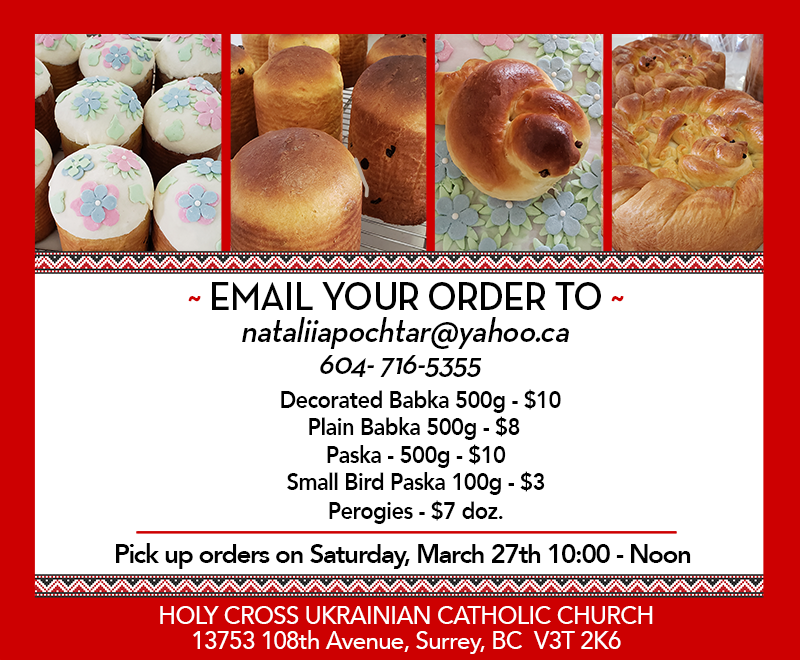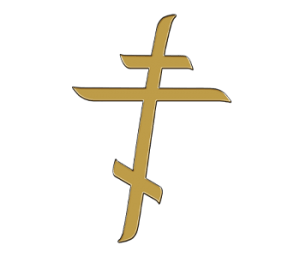 Exaltation of the Holy Cross Parish
Ukrainian Catholic Church
13753 – 108th Avenue | Surrey, BC. V3T 2K6 | 604-584-4421 | info@crossparish.ca