The Exaltation of the Holy Cross, Ukrainian Catholic Parish is a small parish in Surrey that was formed in 1967 and we subsequently became a part of the Ukrainian Catholic Eparchy of New Westminster.  We have about 60 families who attend Sunday services on a regular basis and even more who attend less frequently. We are a vibrant parish celebrating Christ in the Byzantine Rite which is part of the Eastern Catholic Church.  Byzantine Catholic churches accept the Roman Catholic Faith, keep the seven sacraments, and recognize the pope of Rome as the supreme earthly head of the church.  There are a few differences.  We have a Devine Liturgy, not a mass, our church is adorned with colourful icons and our priests can marry.
Every Sunday, Divine Liturgy is celebrated in English at 9:00 am and in Ukrainian at 11:00. We as a Parish Community are implementing the Vibrant Parish – Vision 2020 initiative to be a place to encounter the Living Christ.
BISHOP DAVID MOTIUK
Apostolic Administrator, Eparchy of New Westminster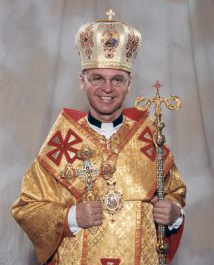 Most Reverend David Motiuk was born on January 13, 1962 in Vegreville, Alberta. After specializing in computer science and business applications at the University of Alberta, he began his seminary studies in 1984 at Holy Spirit Seminary in Ottawa, graduating from Saint Paul University with a Bachelor Degree in Theology (1987) and a Masters and Licentiate in Canon Law (1989). He was ordained to the priesthood on August 21, 1988.
On January 25, 2007, he was appointed Bishop of the Eparchy of Edmonton and was enthroned on March 24, 2007 at St. Basil Church in Edmonton.
Bishop David Motiuk is a member of the Society for the Law of the Eastern Churches, the Canadian Canon Law Society and the Canon Law Societies of America, Great Britain and Ireland, and Australia and New Zealand.
.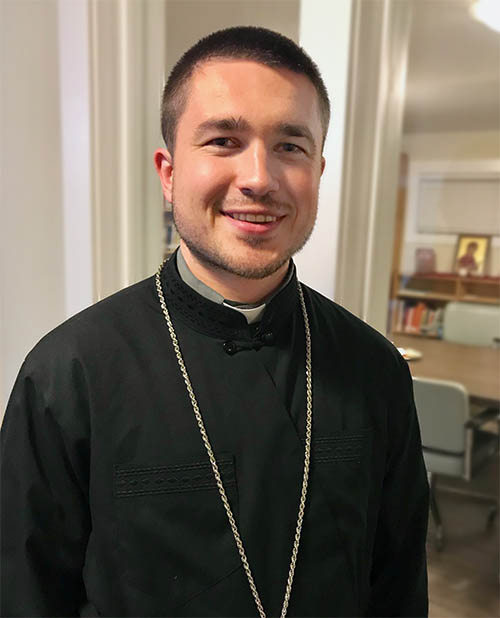 Father Andriy was born in Nadvirna, Ukraine in 1990.  He graduated from Holy Spirit Seminary in 2014. Father Andriy achieved his master degree at Pontifical Lateran University in Rome. He worked as administrative secretary of Vibrant Parish Working Group from 2016-2019.  He was ordained a Ukrainian Catholic priest for the Ukrainian Catholic Eparchy of New westmister on May 16, 2019.  He immigrated to Canada on September 27, 2019 and became Parish Priest of the Exaltation of the Holy Cross Parish – Surrey. He will be joined by his wife (Ivanka) and daughter (Daryna) in December 2019 when they are scheduled to immigrate to Canada.
The Byzantine Rite, also known as the Greek Rite or Constantinopolitan Rite, is the liturgical rite used by the Eastern Orthodox Church. Its origin can be traced to the ancient city of Byzantium (modern-day Istanbul), renamed Constantinople when the emperor Constantine relocated his capital city there from Rome in A.D. 330.
The Byzantine Rite retains distinctive features. Churches are beautifully adorned with icons, and the sanctuary is separated from the congregation by a screen covered with icons. Leavened bread is used for the consecration of the body of Christ in the liturgy (not called the "Mass" in Eastern Rites) which is our church, is the liturgy of St. John Chrysostom. Communion is administered by the priest from a spoon. Byzantine Catholics operate under a different code of canon law. They also celebrate a somewhat different liturgical year with some unique feasts and saints.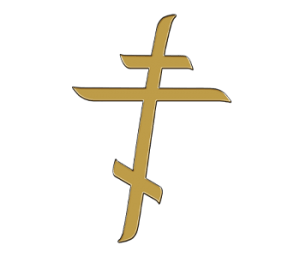 Exaltation of the Holy Cross Parish
Ukrainian Catholic Church
13753 – 108th Avenue | Surrey, BC. V3T 2K6 | 604-584-4421 | info@crossparish.ca