St. Gregorios Syrian Orthodox Church celebrated their inaugural service at Holy Cross Parish on Sunday July 14. Bishop Titus Yeldho, Archbishop of the Malankara Archdiocese of the Syrian Orthodox Church in North America was here from New York to lead their service, known as the Holy Qurbono. We are very happy to be sharing our church with the parishioners of St. Gregorios.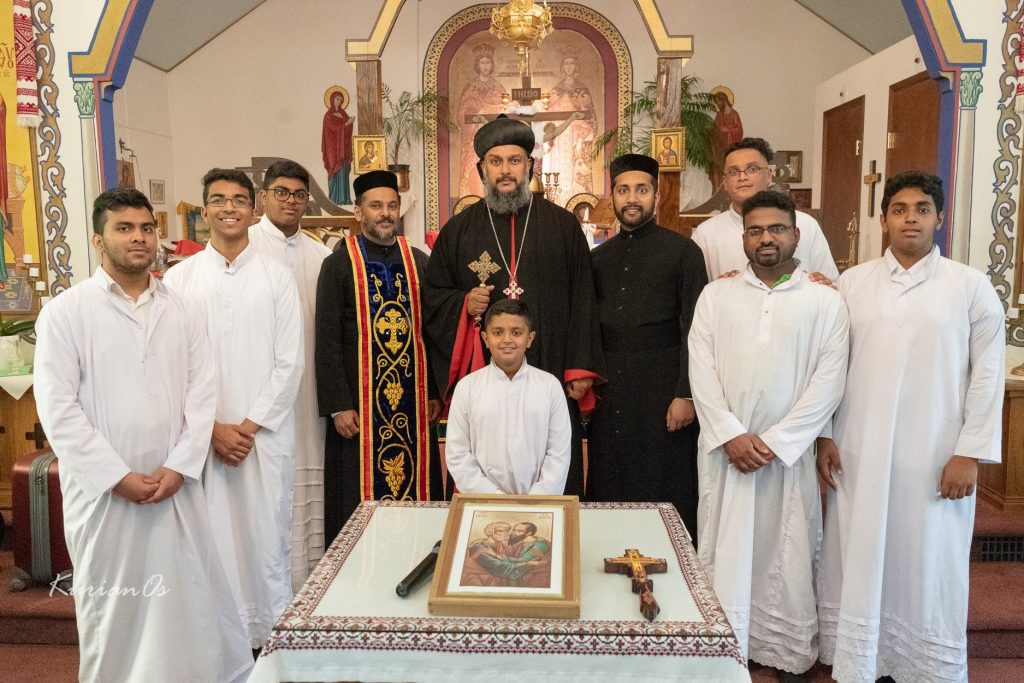 After their service we received a very nice thank-you note from one of their council members as follows:
On behalf of St. Gregorios Syrian Orthodox Church, we thank you and the Parish for letting us use your Church and the hall. We had a big turnout yesterday evening and the people enjoyed the Holy Liturgy led by our Bishop Titus Yeldho. Hopefully we cleaned the Hall and the church to your satisfaction. If there are any shortcoming on our part, kindly let us know and we will do the needful. Special thanks to Anastasia for staying late and even helping us with the clean up and locking up the Church and Hall. Thanks again and looking forward to the next and coming Sundays.
Vinod Kurian
We would like to extend a big welcome to everyone at St. Gregorios!